CEO & Board of Directors
Are you constantly pulled between short-term sales goals and driving the right innovation strategy for the future? Are you focusing on outmanoeuvring the competition while anticipating the emergence of future trends? Are you trying to keep product rollouts on target and simultaneously growing the talent your organization will need tomorrow?
As you are looking ahead to help your company identify and navigate disruptive forces, the critical capabilities will be innovation and long-termism.
Explore some selected tools here to help you sharpen your vision and build a pipeline of new ideas. Benchmark them externally before you chose the most promising ones to explore. And embrace the new and the different as you align your people behind your vision and strategy.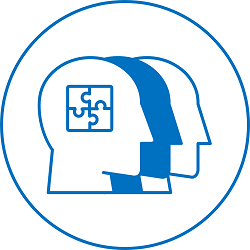 Executives & Managers
Thorn between the short term deliverables and the need to set the function on the winning course for the future? Want to break down silos and bring together the moving parts of your organization to share knowledge, information and expertise?
Explore and encourage interaction and partnering across different parts of the business, and even outside of the business.
Target the business model for innovation, by seeking out new ways to reach markets and satisfy your customer's needs.
Explore these new ways to create a rewarding environment in which you and others co-create the business success.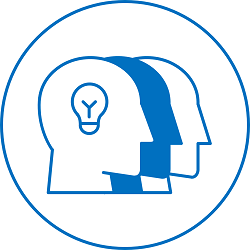 Entrepreneurs
Do you need to overcome complex challenges and sustain your success? Spark the passion and freedom of your roots into a re-ignited and profitable family business? Design sound growth strategies that take advantage of local and global opportunities for your start-up?
To succeed in a world of exponential growth of technological progress, one must constantly leverage innovation opportunities and nurture a culture of risk-taking and seamless execution.
Soak up some new ideas here and transpose them into the fabric of your future.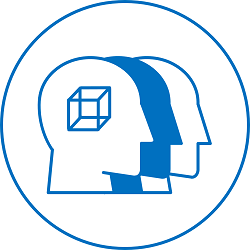 Professionals
It's time to bridge towards new capabilities? Develop competencies in a new area? Acquire frameworks to build a new business?
Today's requirements ask us often to generalize past our own experience and manage circumstances where we feel we should know more. And the world is not growing simpler.
Promote yourself to a new career path, learn from your peers, craft entrepreneurship and inspire ideas.
Deep dive into the latest innovation tools, business models and practical knowledge to boost yours and your future business potential. Imagine the possibilities through education.

Subscribe to our News
Stay current with our latest news and insights
© 2016-2020 AlpRocket – All right reserved